Shopping Cart
Your Cart is Empty
There was an error with PayPal
Click here to try again
Thank you for your business!
You should be receiving an order confirmation from Paypal shortly.
Exit Shopping Cart
Basye/Wexler Adventure 2021
Monkfish is a fish I'd never heard of before this trip. It's very strange looking, and incredibly delicious. A very firm white fish, it has a texture somewhat like lobster. It's very meaty and can be cooked like tenderloin or in filets. Recipes abound for Monkfish curries. I had cooked up some cannellini beans yesterday and the local store had just gotten in Monkfish when we were doing our big shop, so I searched for something with beans and the fish. This recipe came up. We made it last night, with the noted modifications. Sara and David baked a beautiful Seeded Irish Brown Bread to accompany it. Delicious!!
500g/1 lb 2 oz monkfish fillet
2 tablespoons olive oil
2 onions, peeled and sliced (I used 1/2 a leek, 1/2 an onion and a shallot)
4 cloves garlic, peeled and chopped
1½ teaspoons smoked paprika (I bought a packet of this in Kinsale and have been carrying it around--one of my favorite spices!)
1 tablespoon tomato purée (I used 1/4 can of whole tomatoes, chopped up)
400g/14 oz tinned cannellini, butter or haricot beans, drained (I used 2 1/2 cups of freshly cooked cannellini beans)
1 roasted red pepper, thinly sliced (I used 1/2 of a green bell pepper and a stalk of celery)
850ml/1½ pints/3½ cups fish stock (I used water)
1 bay leaf (we didn't have this, so I used some lemon and dill)
Handful of chopped flat-leaf parsley (I used fresh basil)
Flaked sea salt and freshly ground black pepper
1. Cut the monkfish into equal-sized pieces and season with salt and pepper. Set aside.
2. Heat a large pan over a medium heat and add the olive oil. When hot, add the onions and gently sauté for 5–6 minutes, until they are softened and starting to colour. Stir in the garlic, paprika and tomato purée, and continue to cook for a further 1–2 minutes.
3. Add the beans, red pepper, stock and bay leaf. Bring to a simmer and cook uncovered for 15 minutes. Stir the monkfish into the stew, return to a simmer and cook gently for 5 minutes. Stir in the parsley, and season to taste.
4. Divide between bowls and serve hot (ideally with some homemade Irish Brown Bread)
Recipe extracted from The Flexible Pescatarian by Jo Pratt, via Food and Wine.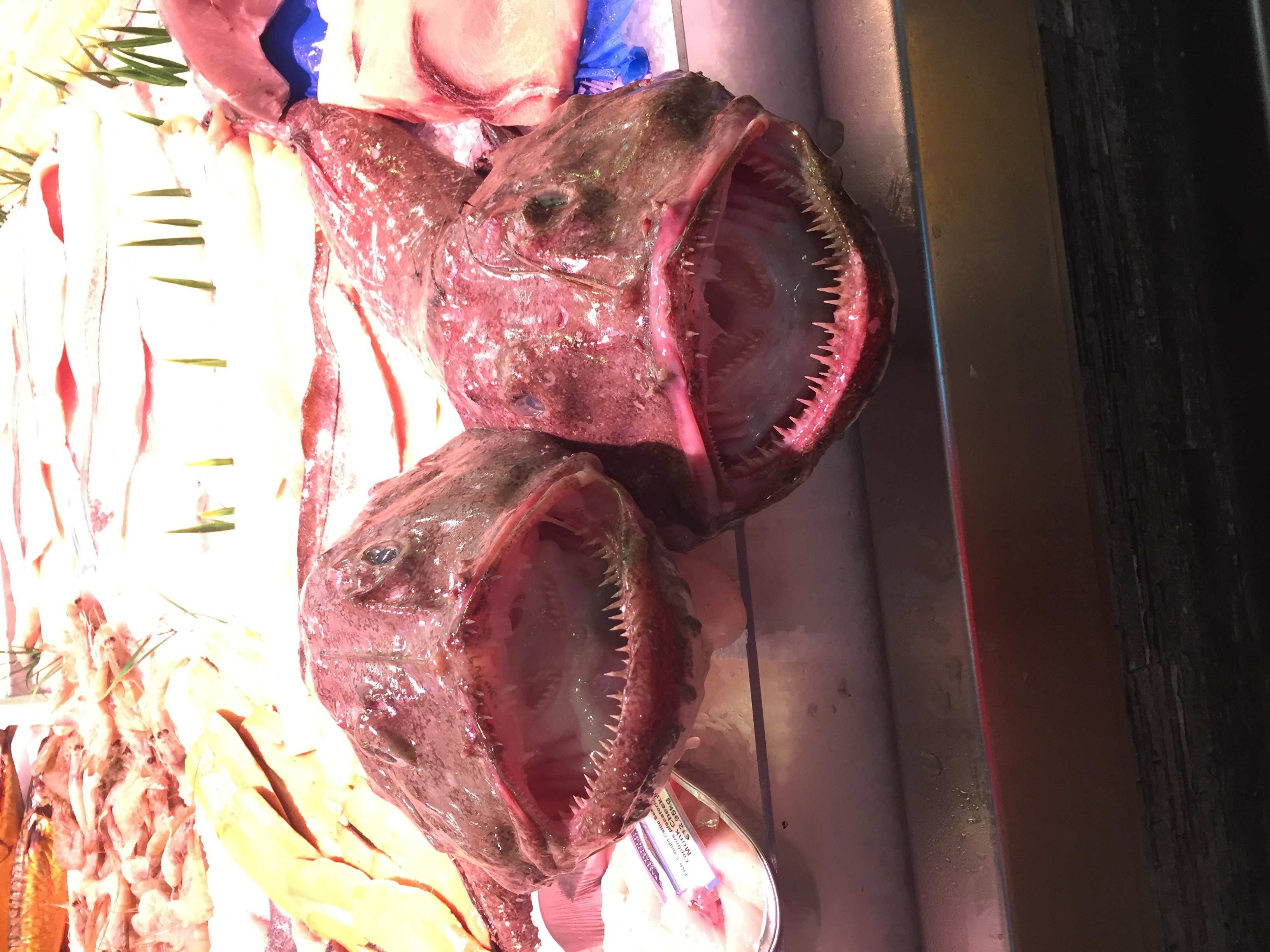 Categories: None

0

/